"When rain was in the forecast this week, I took out a brand new purse-sized umbrella … from CHRISTMAS last year!  I laughed at myself to think of all of the times I've gotten wet, when I had a brand new umbrella in my closet. Untapped potential! Suffering without reason. Not accessing the gift given to me. So like prayer."
~Julie Sanders
FREE RESOURCES
Human Trafficking Free Devotion Download
Sign up to receive praise prayers with Debbie Taylor Williams
A month of prayers for your church
JOURNALS AND CARDS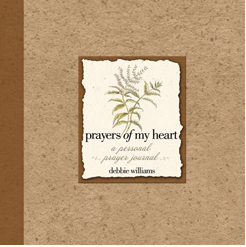 Prayers of My Heart: A Personal Prayer Journal (Paperback)
This journal includes twelve Month-at-a-Glance charts, fifty-two Week-at-a-Glance charts, and ample journaling pages, along with complete instructions and examples to help you start recording your prayer requests and praising God for His answers!
COMING SOON: A guide on how to make your own journal.

BOOKS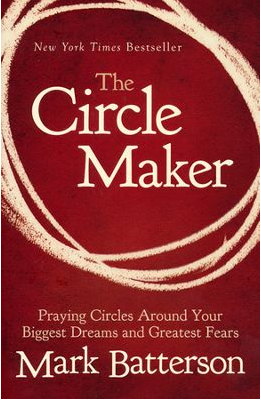 The Circle Maker by Mark Batterson
Dream Big. Pray Hard. Think Long.
"Drawing prayer circles around our dreams isn't just a mechanism whereby we accomplish great things for God. It's a mechanism whereby God accomplishes great things in us." Do you ever sense that there's far more to prayer, and to God's vision for your life, than what you're experiencing? It's time you learned from the legend of Honi the Circle Maker—a man bold enough to draw a circle in the sand and not budge from inside it until God answered his prayers for his people.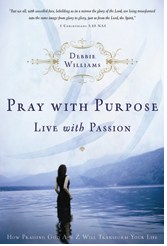 Pray with Purpose, Live with Passion
Christ prayed with purpose. He lived with passion. Discover the joy of a transformed life when you Praise, Repent, Ask and Yield according to God's A to Z divine nature!
 The Power of a Praying Woman/Series
It may seem easier to pray for your spouse, your children, your friends, and your extended family, but God wants to hear your requests for your life too. He loves it when you come to Him for the things you need and ask Him to help you become the woman you have always longed to be.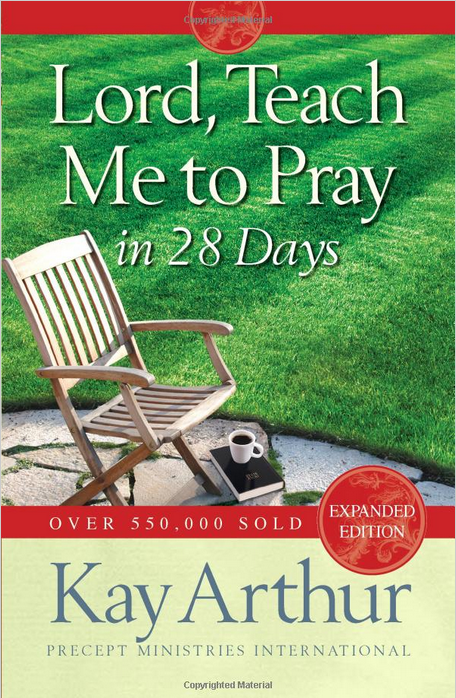 Lord Teach Me to Pray
Readers of little or great prayer experience will discover practical insights to help them know how to pray, what to pray, and what to expect when they pray.