I love to read  – mostly about life. When I have a struggle, when I want to grow, when there is a relationship challenge – I want to learn more about it. I want to learn how I can change me and change situations.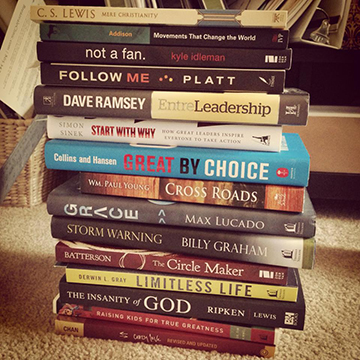 I find myself always giving my books away when someone tells me about what is going on in their life. I find myself saying in conversation – "You should read…" or "Have you heard the podcast…". I am beyond excited to have a space to file these. A place where I can send you to see what I would suggest. Of course, you would probably want to know me a little bit to see my perspective. You can read my story here.
The resources I have on my website are all media with which I have had some personal encounter. I only list resources on here that I completely believe in, have read, have helped me or someone I know. They are not random. I do hope that you gain some nugget of wisdom as you read them.